Just before Morgan left for winter break in California she had to give Yeager back... for those of you who do not know about Yeager... she was a
Guide Dog that Morgan
was working with on basic commands and socialization skills.....and she did such a good job that they took Yeager back.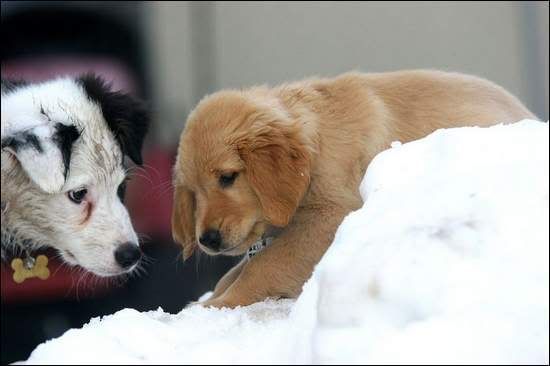 However when she came back from winter break there was someone new waiting for her.... Precious (no Morgan does not get to name the dog). They took her to the Iceoplex so she could experience snow. Precious is the little golden in case anyone had questions.
I am hoping that Morgan will keep us informed about how it is going with Precious either by sending me up dates or
putting it on her blog
. Morgan if you did get it that was a hint.